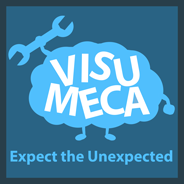 Independent game maker behind Visumeca Games. I am working on games since 2008.
Currently working on level design of a new small project.

I want to make impactful games in a respectful environment.
I have created games by myself and in collaboration with small teams.

Ideally I would like to work on games that help people.

My website: http://game-designer.fr/

My artstation: https://visumecadroide.artstation.com/